Tag Archive for 'karen o'
Sente só o que pintou, hoje, no site do Jay-Z. "Go" é a nova faixa da Santigold, que traz junto Karen O (sim, vocal do YYY's), preciso dizer mais pra te convencer a dar play? Bora, que tem aquela pegada boa:
Santigold - Go (ft. Karen O)
Download
(619)
As duas se juntaram ao duo Radioclit (Johan Karlberg and Etienne Tron) e todos produziram a faixa "Get it up", assim só de brincadeira. Pode ser? Pode, lá no player do myspace dele, a primeira faixa. Sente só o clima ;)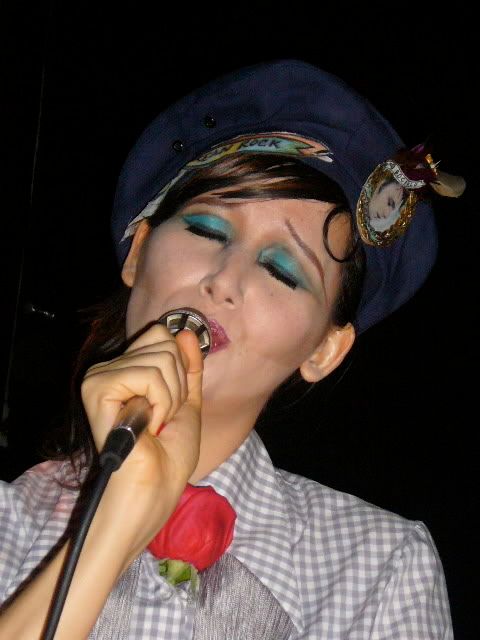 E a moça aí do lado, será que pode brincar de montar um projeto paralelo, intitulado Native Korean Rock pra fazer um showcase só pra chegados ali no Brooklyn? Claro que pode, então canta suas canções de amor, Karen.
"I felt really nostalgic about playing love songs in New York in the summer because it's pretty much what I did before Yeah Yeah Yeahs. It's just what I felt like doing right now so I don't think there will be any more shows like this. The main thing I'm concentrating on is the new Yeah Yeah Yeahs record, which we've been working on for a while and it's nearly done. It should be out by early next year."
Karen O pra NME.